Experience life, classically.
Welcome to Classical California, home of KUSC and KDFC, two of the world's most beloved classical stations.
Classical California is what happens when two of the world's most storied, KUSC in LA and KDFC in SF, engaging and beloved classical stations cast their sights on a major evolution.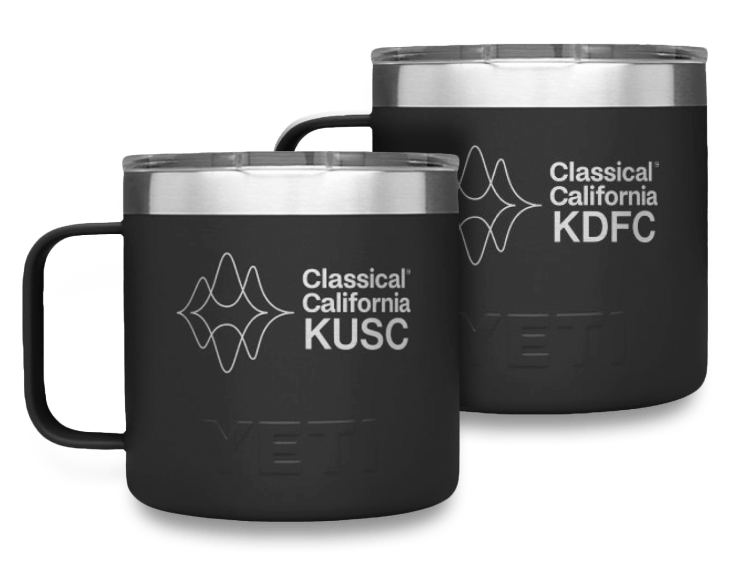 Enter our Summer Giveaway!
Submit your name and email below and you'll be entered to win one of five Classical California Yeti Mugs given away each week!
Giveaway Rules
The giveaway promotion is sponsored by KUSC and KDFC. It runs from June 27, 2022, to July 31, 2022. Each week during the promotion, for a period of five weeks, (5) five branded Yeti Rambler mugs will be randomly awarded to entrants. Selected winners will be contacted via email by the Giveaway Administrator, Doublespace, to confirm award and collect mail and telephone contact information for fulfillment of the prize. If a selected winner does not respond within (3) days to the award inquiry email, they will forfeit the award and an alternate winner will be contacted. Giveaway awards are made at the sole discretion of KUSC and KDFC.